Pricing
We are the safest, most affordable and experienced driving and driver improvement service in Virginia Beach — all training and testing done at our new location at 800 Newtown Road in Virginia Beach — Suite 100.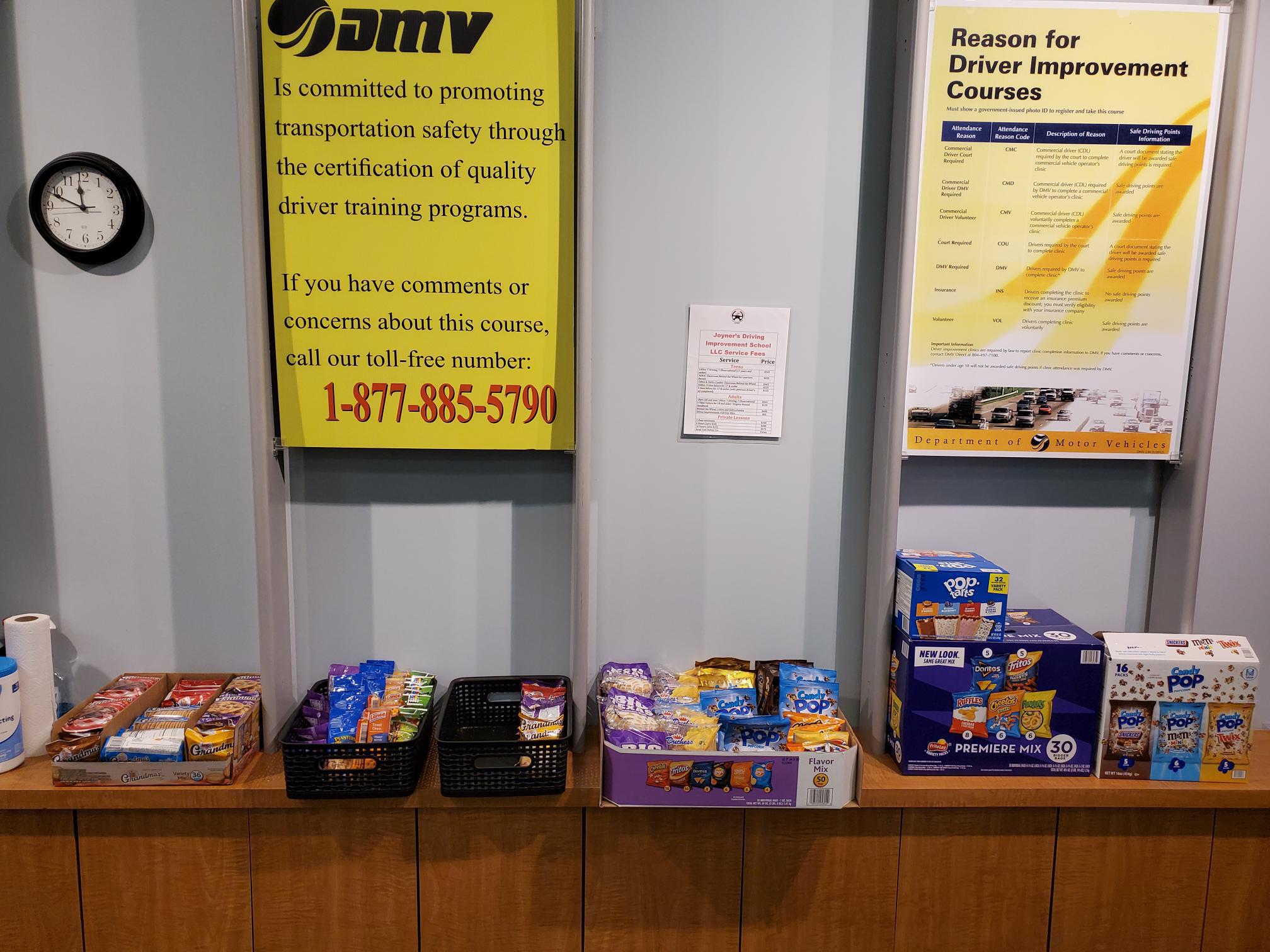 And we have the best free snacks! No, really, we do. Ask anyone. All classes come with great free snacks.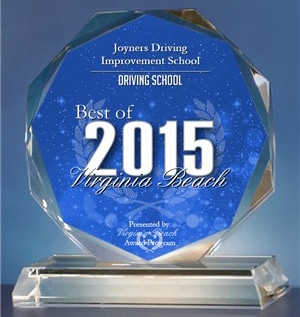 Winner of the 2015 Award For Best Driving School
Read the press release
Our driving packages help new or inexperienced drivers earn a driver's license. Our sessions are built to accommodate the unique requirements of every student, and the lessons will adjust depending on the actual progress demonstrated by the student. Led by our professional and experienced instructors, these sessions deliver safe, confident, informed, and patient drivers to American roads. Students learn the best Defensive Driving education and the requirements to pass the road test administered by the Virginia Department of Motor Vehicles.
Over 96% of our students get their license on the first try! Regardless of whether you prefer 5 or 10 hours or more of instruction, you can be sure that our courteous, experienced, and patient instructors will help you succeed at your driving goals." You might want to look at the theme design for some ideas – it is up to you.

Price List
Listed below is our syllabus you will be covering and will be taught by an instructor whose instructions will be clear and concise. You will be able to keep a close eye on your progress day by day by visiting our pupil training website. For early morning or mid day classes, call for availability.
Payment must be received before securing class date.
All Behind-The-Wheel services are subject to a $25 fuel surcharge.
There will be a $25 processing fee on all refunds for all services.
Adults
18 yrs old and over, 14 Hrs – 7 Driving, 7 Observational
With Waiver/Must show proof of completion 36 hours classroom training
$395
3 Time failure for 18 and older – Virginia manual Handbook
$125
Driver Improvement, Full Day – 8hrs
$100
Online Drivers Education
$150
Private Lessons
Private Lessons are one-on-one lessons between the student and instructor. We do not issue licenses after these lessons — these are your chance to practice before taking your road test. We can never issue licenses after private lessons.
Private lessons, 2hr minimum
$120
Private lessons, 6 hours
$360
Private lesson, 10 hours (save $25!)
$495